Top 10 meest waardevolle kaarten uit de Pokemon Celebrations Set!
Pokemon viert zijn 25-jarig jubileum door verschillende legendarische kaarten uit de vorige sets te herdrukken en opnieuw uit te vinden. Simpel gezegd, verwacht dat veel oude gimmicks terugkeren naar je boosterpacks. Maar nu de feestelijke set spelers begint te bereiken, wat zijn de meest waardevolle kaarten tot nu toe.
Vergeet niet dat er nog steeds producten zijn die de verzamelaars nog niet hebben bereikt, dus verwacht dat deze prijzen in de toekomst sterk zullen fluctueren. Deze lijst geeft je een snelle schatting van de 10 meest waardevolle kaarten uit de set.
Je kunt de prijzen ook bekijken op Tcgplayer.com of eBay. Met dat uit de weg, laten we aan onze lijst beginnen!
10. Gardevoir EX delta-soorten ($ 13-15)
We beginnen onze lijst met een Celebration's Classic-kaart, de Gardevoir EX (Delta-soort). De kaart wordt vanaf nu verkocht voor $ 13, maar verwacht dat de prijs zal dalen zodra alle producten zijn uitgebracht.
9. Tapu Lele GX ($ 15-17)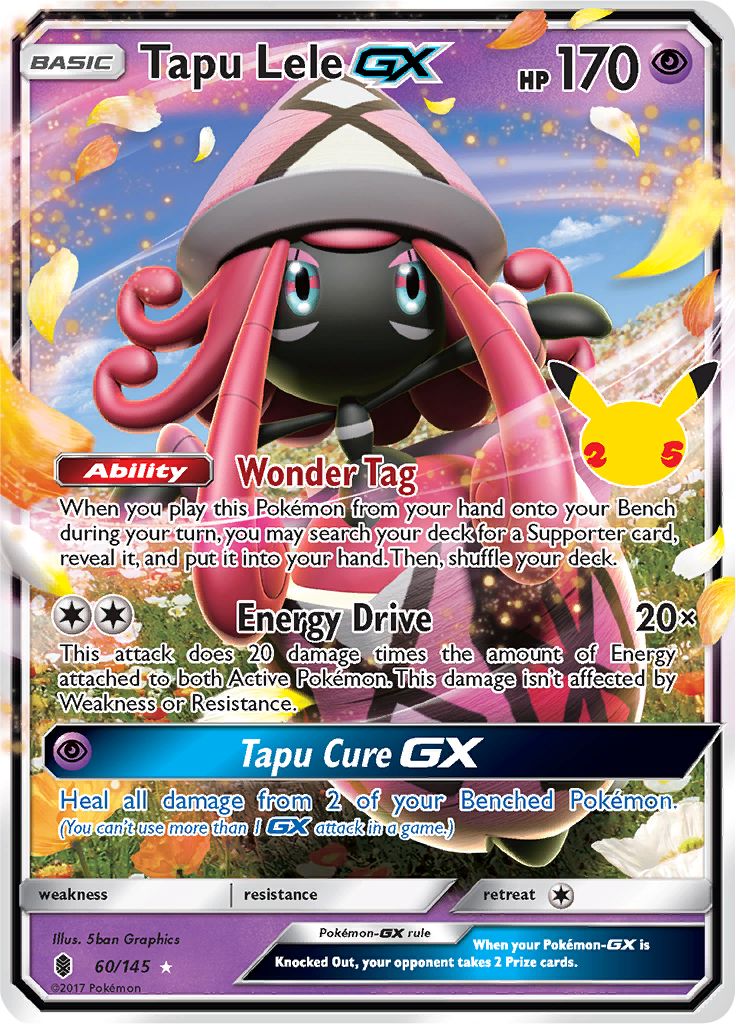 Tapu Lele GX is de volgende op de lijst, de Pokemon is misschien niet de meest populaire, maar de kaart heeft een aantal geweldige illustraties, wat het de moeite waard maakt om te hebben.
8. Birthday Pikachu ($ 17-20)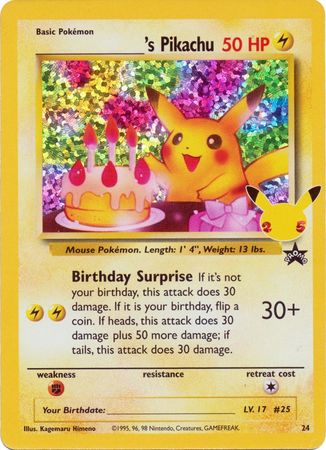 Dit is op zijn zachtst gezegd een uitstekende kaart en er is veel hype omheen; Pikachu loopt niet voor niets voorop in deze set. Nog niet veel mensen hebben zich dit gerealiseerd, maar Pikachu is de 25e Pokemon in de Pokedex, dus het is alleen maar logisch om het een eerbetoon te geven.
7. Venusaur base set ($ 20)
Vervolgens hebben we de basisset Venusaur, een iconische kaart. De kaart wordt verkocht voor ergens tussen de $ 20-30, maar als je het veel goedkoper kunt vinden, want er is nu veel aanbod op de markt.
6. Blastoise base set ($ 20)
Net als de Venusaur base card kost de Blastoise base card vanaf nu ook $ 20. De kaart is, zoals u wellicht weet, een herdruk van de originele Blastoise kaart. Maar deze kaart is blijkbaar eenvoudig te trekken, of hij had gemakkelijk in de top 5 kunnen staan.
5. MRayquaza EX ($ 20-25)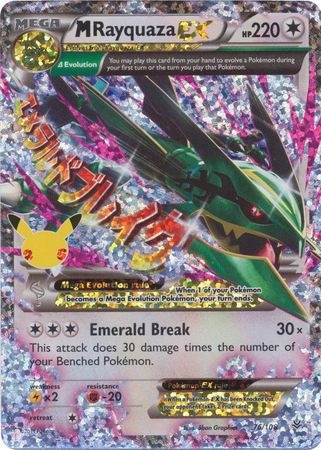 De MRayquaza ex is een van de coolste kaarten in de set, geen wonder dat hij zo hoog op de lijst staat.
4. Shiny Magikarp ($ 30)
De glanzende Magikarp is een kaart waarvan niet veel van jullie hadden verwacht dat ze op deze lijst stonden. Maar om de een of andere reden is deze kaart moeilijk te trekken, waardoor de waarde ervan toeneemt.
3. Shiny Mew ($ 65-70)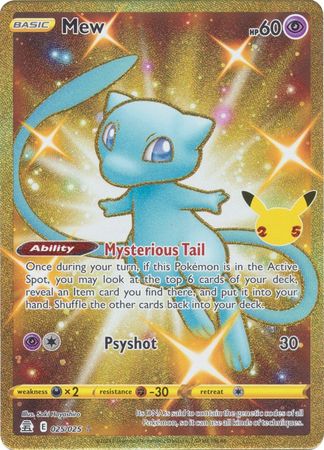 De glanzende mew heeft alle TCG-verzamelaars verrast met zo'n gekke prijs. Bij het schrijven van deze lijst wordt deze kaart op meerdere websites gewaardeerd op ongeveer $ 70, wat gewoon gek is als je erover nadenkt. De set is nog niet eens volledig uitgebracht en we zien nu al zulke hoge prijzen.


2. Gold Star Umbreon ($ 80-85)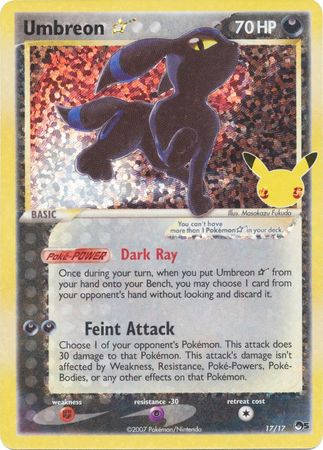 Umbreon is een pokemon die erg populair is onder fanatieke TCG-verzamelaars. De Gold Star Umbreon is niet eens zo moeilijk te bemachtigen, afgaande op het aantal kaarten dat momenteel in omloop is. Maar zoals ik al zei, de kaart is echt begeerd en elke verzamelaar wil hem in zijn verzameling.
1. Charizard-basisset ($ 110-120)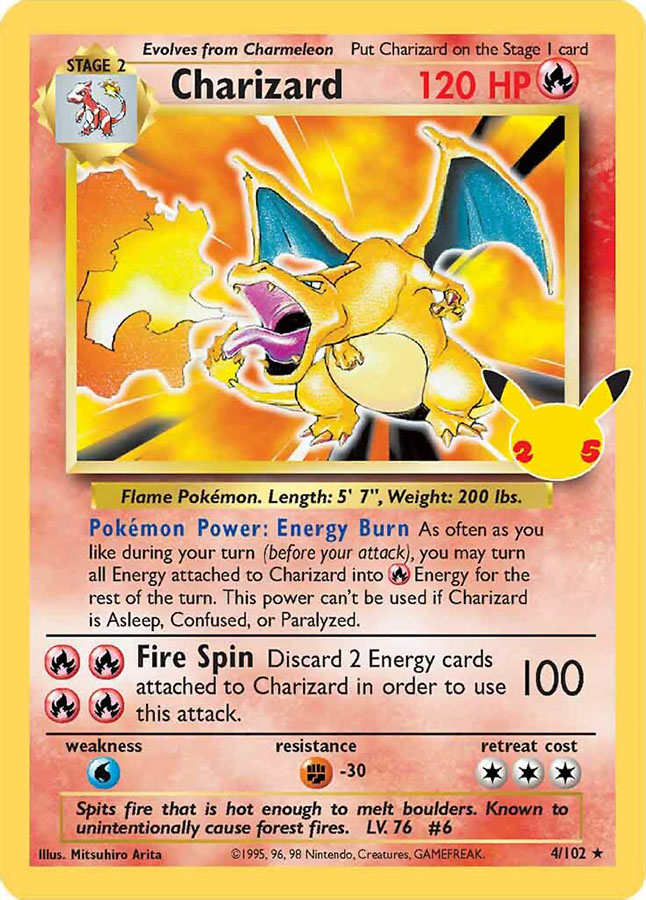 Dit had een eenvoudige gok moeten zijn voor elke Pokemon-fan. De basisset Charizard is waarschijnlijk de meest populaire TCG-kaart ooit gemaakt. Het haalde ook de krantenkoppen toen Rapper Logic er een kocht en Logan Paul, de YouTuber, een tenue droeg naar een wedstrijd.

Hoewel de kaart dezelfde pull-rates heeft als de basisset Venusaur en Blastoise, is deze hoger gerangschikt, waarom vraag je je misschien af? Het antwoord is simpel, de Charizard-basisset is een kaart die elke verzamelaar om duidelijke reden in zijn set zou willen hebben. Vandaar de prijs, maar als je er een wilt, wacht dan tot de prijzen een beetje dalen, wat ze uiteindelijk zullen doen.
Heb jij éen van deze kaarten al getrokken? Zo ja, ben je van plan om ze te taxeren? 
Meer weten over taxeren? Wij hebben hier ook een uitgebreide blog over geschreven: klik hier.
Bestel jouw Celebrations hier!