Is Pokemon Brilliant Stars de beste set ooit? 
Pokemon Brilliant Stars is op 25 februari 2022 uitgebracht.

Volgens Pokemon is Brilliant Stars een gloednieuw uitbreidingspakket dat de TCG in 2022 met een knal van start zal gaan, aangezien het een van de beste uitbreidingen ooit voor het Sword & Shield belooft te worden.

Velen in het Westen vroegen zich af of ze de Vmax climax-uitbreiding zouden krijgen zoals die in Japan. Maar het blijkt dat de uitbreiding exclusief in het Japans zal zijn, en daarom zijn de beste kaarten uit de set te vinden in de uitbreiding van de Pokemon Brilliant Stars.

De naam van het uitbreidingspakket lijkt te doen denken aan de nieuwe Pokemon-remakes die zijn uitgebracht, Pokemon Brilliant Diamond! De uitbreiding heeft een heleboel geweldige kaarten en ook een totaal nieuw type kaart, dus laten we in de details treden!

Pokemon Sword & Shield 9 - Brilliant Stars is de eerste uitbreiding van 2022.
The Pokemon Company houdt om ons allemaal te verrassen. De Brilliant Stars-uitbreiding zal meer dan 170 kaarten bevatten, waaronder 20 Pokemon V-kaarten, en het kroonjuweel van de uitbreiding: 3 V Max-kaarten.

30 kaarten zitten in de trainer-subset en meer dan 20 trainerkaarten zijn nieuw voor de TCG en nieuwe speciale energie. En last but not least: het geheel nieuwe kaarttype, waarover al een tijdje geruchten gingen, de V star-kaarten zullen een nieuw kaarttype introduceren in de TCG!

Een hele subset van trainerkaarten bevat enkele van de beste kunstwerken die we al een tijdje in de TCG hebben gezien; enkele van de beste kaarten zijn N's Zekrom, Red's Pikachu en Leon's Charizard. Deze kaarten zullen zeker de kaart zijn met de hoogste waarde in de uitbreiding, en het beste is dat hun pull rate uitstekend is.

Dit kan ook het einde zijn van de V max-kaarten in de Pokemon TCG, er gaan al een tijdje geruchten rond en het lijkt het juiste moment om er een einde aan te maken. De Japanse set heette Vmax Climax, wat het einde van de V max-kaarten betekent. 
Conclusie: we durven wel te zeggen dat het mooiste set ooit kan zijn.
VSTAR markeringen
De Brilliant Stars set werd afgelopen november onthuld, maar vandaag onthulde het Pokemon Center iets dat we niet eerder wisten:

Elk boosterpakket bevat 10 kaarten en 1 basisenergie- of 1 VSTAR-marker.

In de oude sets van de Pokemon kaarten series had je de EX, GX, V en Vmax. In de nieuwere sets komen er dus VSTAR markeringen erbij. 

Het is waarschijnlijk dat je automatisch een VSTAR-markering krijgt wanneer je een VSTAR Pokemon uit je pack haalt. Dit zou ook dienen om te voorkomen dat de pakketten worden gewogen door oplichters.

Japan heeft dit niet als kenmerk van hun boosterpacks, dus dit is exclusief voor de internationale TCG.

VSTAR-markeringen zijn om aan te geven wanneer je een VSTAR Power hebt gebruikt. Je kunt maar één VSTAR Power per spel gebruiken.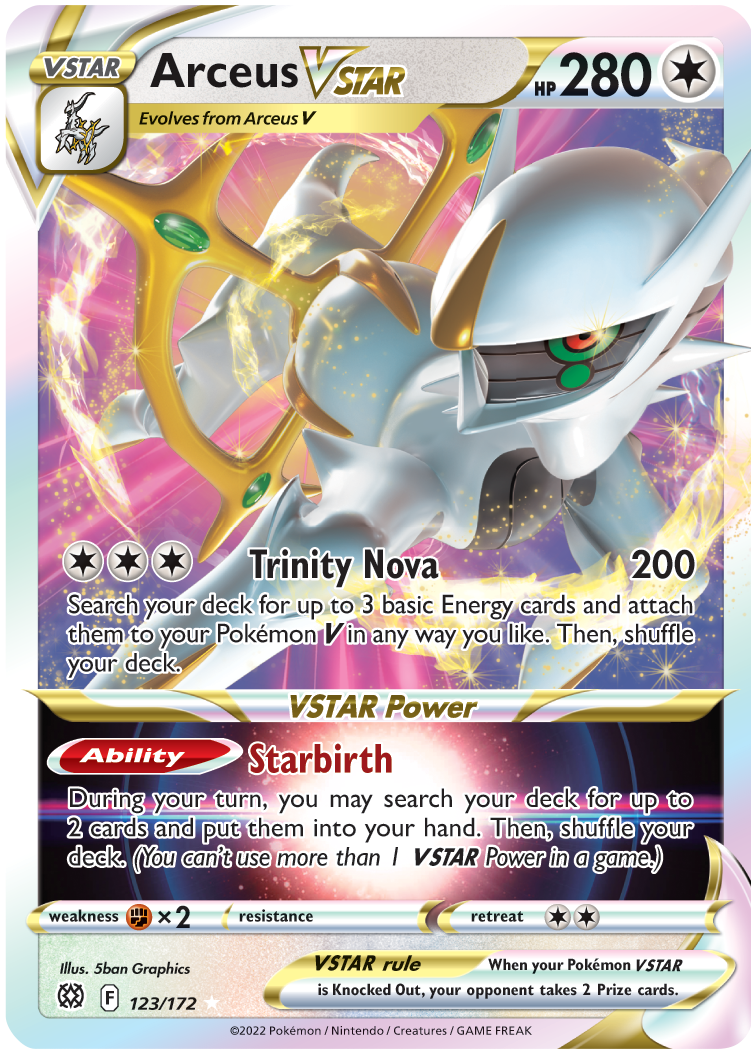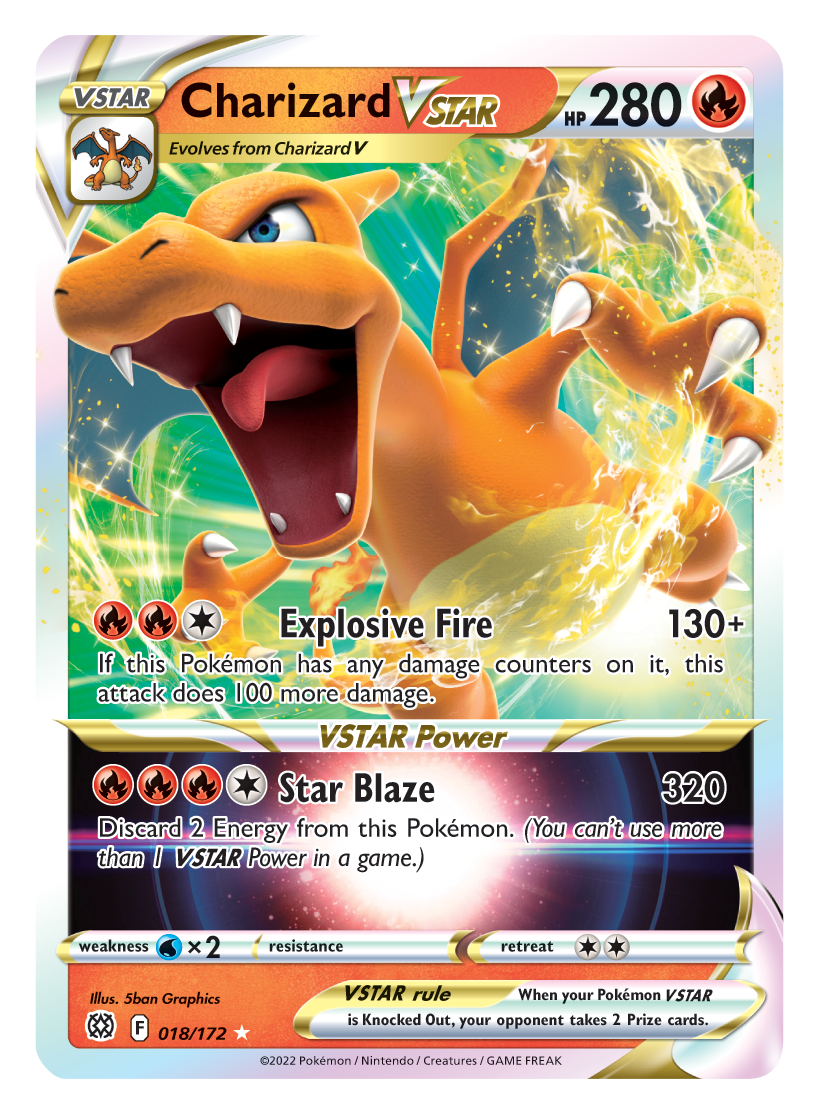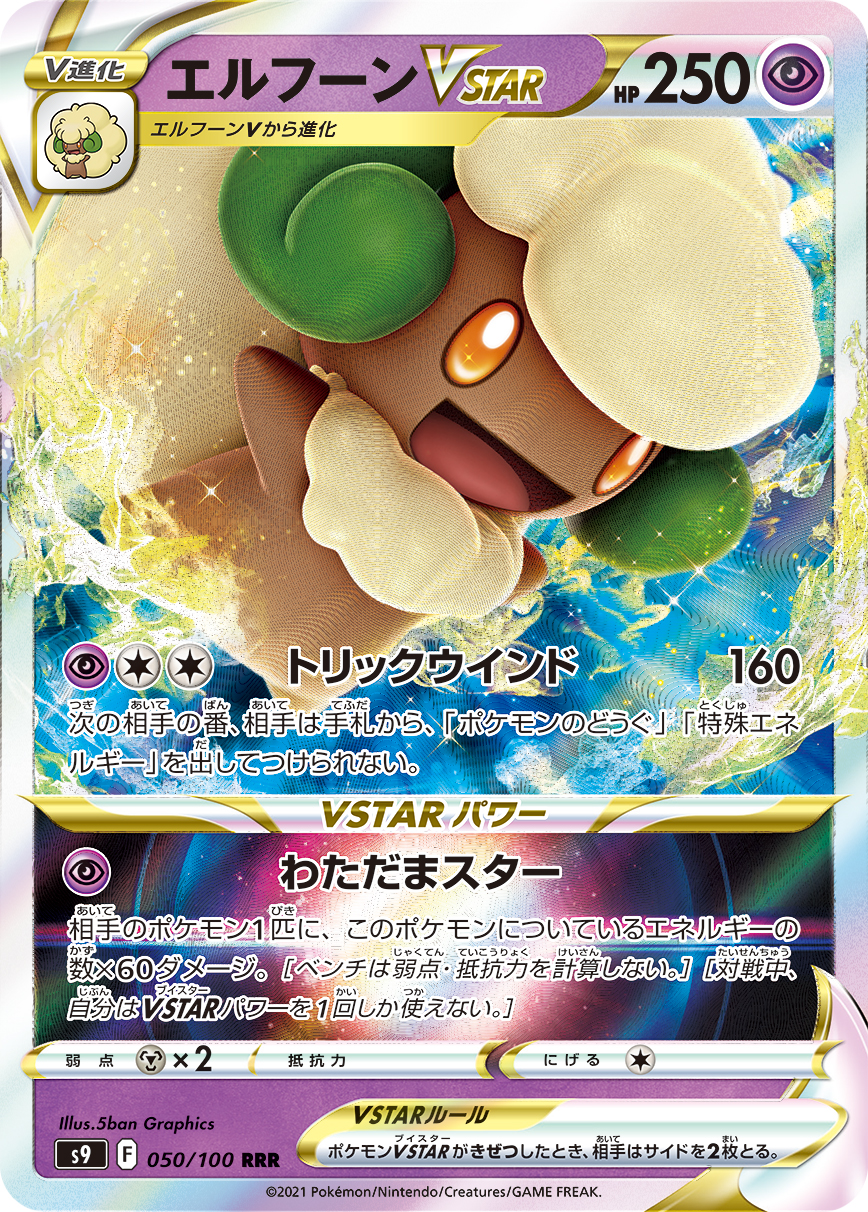 Pre-order jouw Pokémon Brilliant Stars goodies!