Alles wat je moet weten over Pokemon Vmax Climax (Japanse versie)
Wauw, het is nu een uitstekende tijd om een Pokemon kaarten fan- verzamelaar te zijn; er komen veel nieuwe sets uit, ook al is het jaar bijna aan zicht. Er zijn nieuwe games uit de Pokemon serie en ook een remake van de games uit de Sinnoh-regio (Diamond & Pearl). Het is moeilijk om alle opwinding te bevatten! Er komt een Japanse Pokemon Vmax Climax set. Deze Vmax Climax-set die sinds de onthulling in de voorhoede staat van alles wat met Pokemon te maken heeft. Maar waarom raken mensen er zo opgewonden over, zelfs meer dan de viering van het 25-jarig jubileum, dat het kroonjuweel van 2021 moest worden? Simpel gezegd, Vmax Climax heeft een aantal kaarten in zich, die je absoluut zullen verbazen. De Vmax Climax-set is onlangs onthuld en er wordt niet veel informatie over de set onthuld. Maar zoals gewoonlijk hebben we enkele kaarten die ons een hint geven voor wat ons te wachten staat. De set zou de beste van dit jaar moeten zijn; we hebben vorig jaar een soortgelijke set gekregen om het jaar knallend af te sluiten. Verwacht veel herdrukken in de set, maar het zijn ook nieuwe en spannende kaarten die de hype zeker waard zullen zijn. Character Rares zal terugkeren naar de set, wat gewoon geweldig is omdat deze kaarten geliefd waren bij de community. En naast character rares zijn er deze nieuwe Character Super Rare-kaarten!
Pokemon Vmax Climax
De set wordt op 3 december 2021 in Japan uitgebracht en de prijzen zullen hetzelfde zijn als gewoonlijk. Er zijn in totaal 180+ kaarten in de set die bevestigd zijn. Een boosterbox zal in Japan worden verkocht voor 5500 Yen (ongeveer 50 euro). Elke Booster Box bevat 10 packs, 1 pack bevat 11 kaarten, 1 energie is inbegrepen in elk pakket! Dus de distributie is vrij standaard. Beste kaarten tot nu toe onthuld!
Pikachu Vmax Karakter Super Rare
De Pikachu Vmax Character Super Rare is verreweg de meest gehypte kaart uit de set. Ja, ze hebben een rode kaart gemaakt; het zou de meest prominente achtervolgingskaart in de set moeten worden! Het heeft een grote gigantische Pikachu als achtergrond voor hun originele trainer Red aan de voorkant.
Flaffy (met Elesa)
Deze kaart is onlangs onthuld en het is verbazingwekkend; het is vanwege kunstwerken als deze dat de Character Rare-kaarten populair waren.
Zekrom (met N)
Deze kaart kan in één woord worden beschreven, GEWELDIG, de legendarische Zekrom op deze kaart is getekend met zulke elegante lijnen en de achtergrond is gewoon zo levendig. Plus, N rijdt er letterlijk de zonsondergang in; dit moeten enkele van de beste kunstwerken zijn die we in een tijdje hebben gezien.
Eevee (met Bill)
Eeevee is te zien met Bill op deze kaart, en ze zien er op zijn zachtst gezegd gewoon schattig uit.
Gardevoir (met dokter)
Gardevoir is éen van de meest populaire Pokemon ooit gemaakt, en een kaart als deze zal zeker veel waard zijn.
Hier onderin heb je nog meer mooie kaarten uit Pokemon Vmax Climax: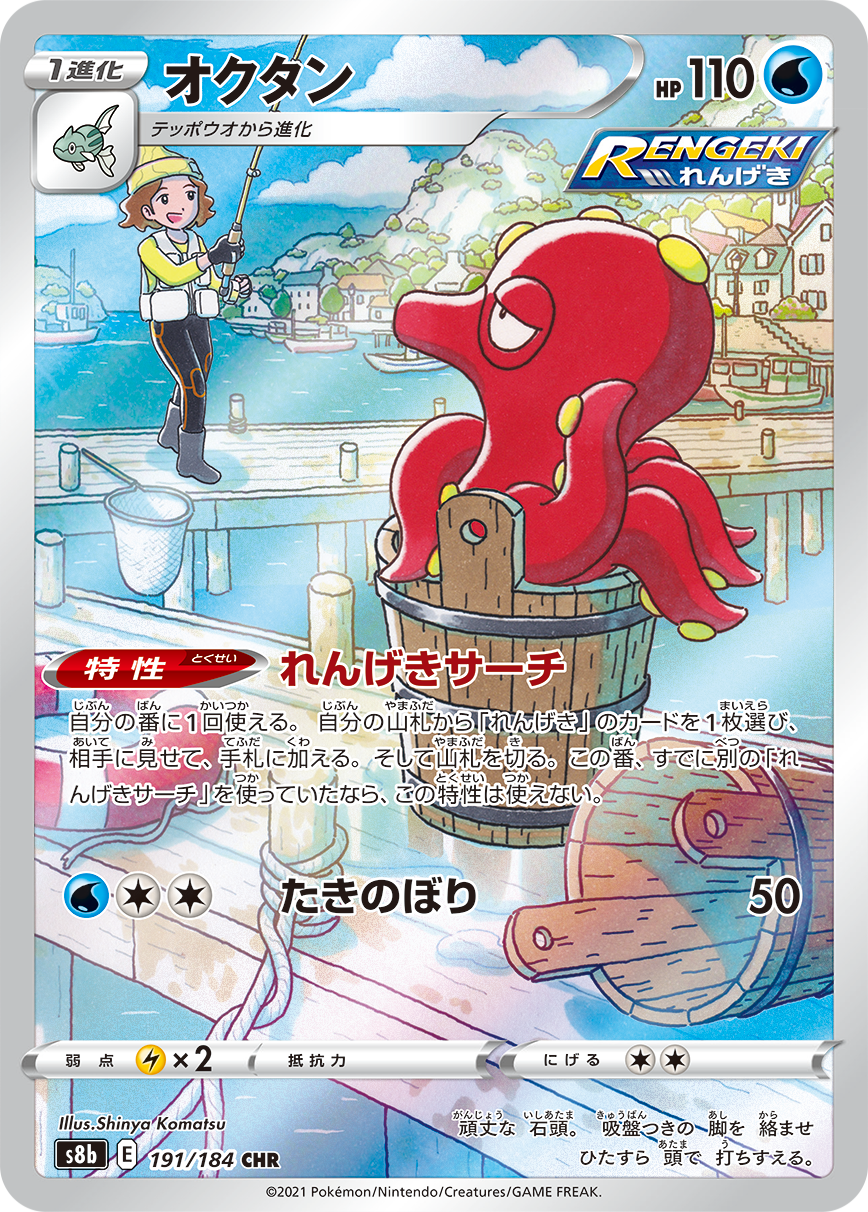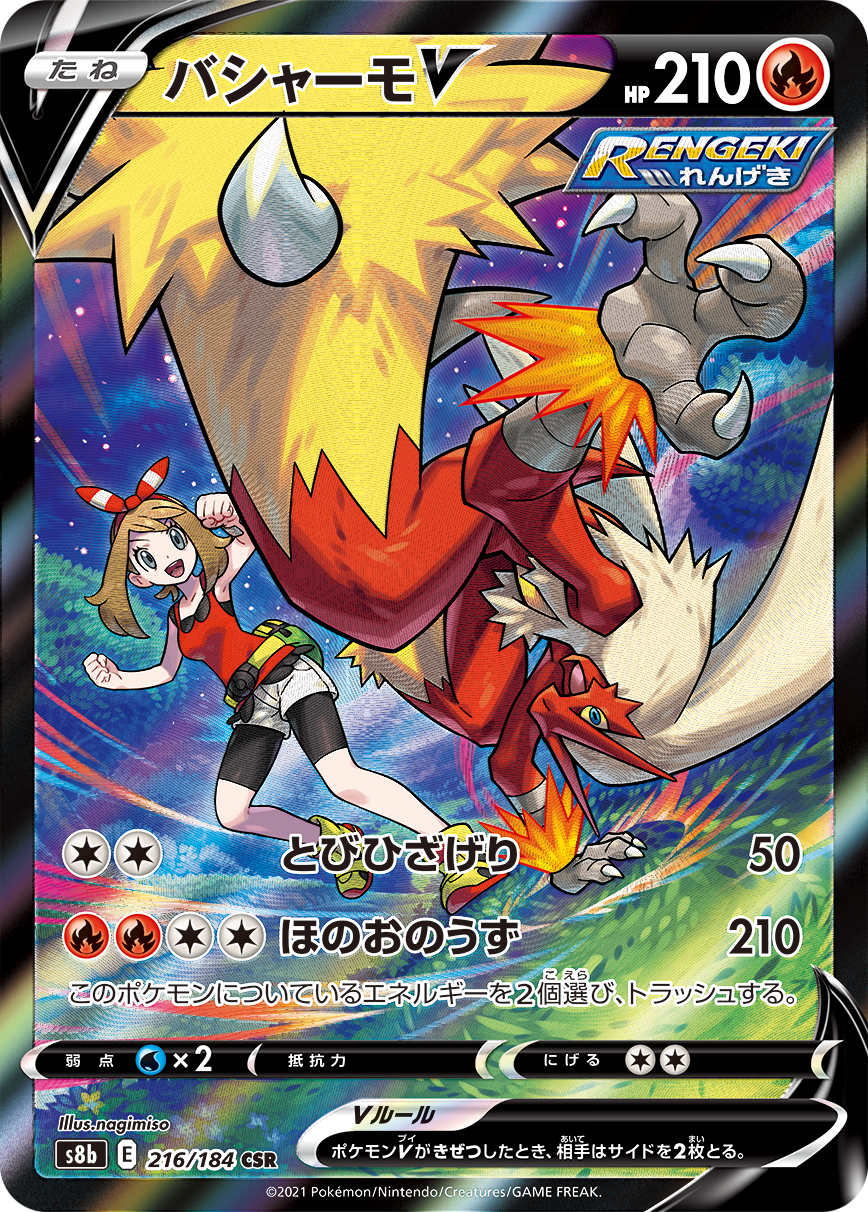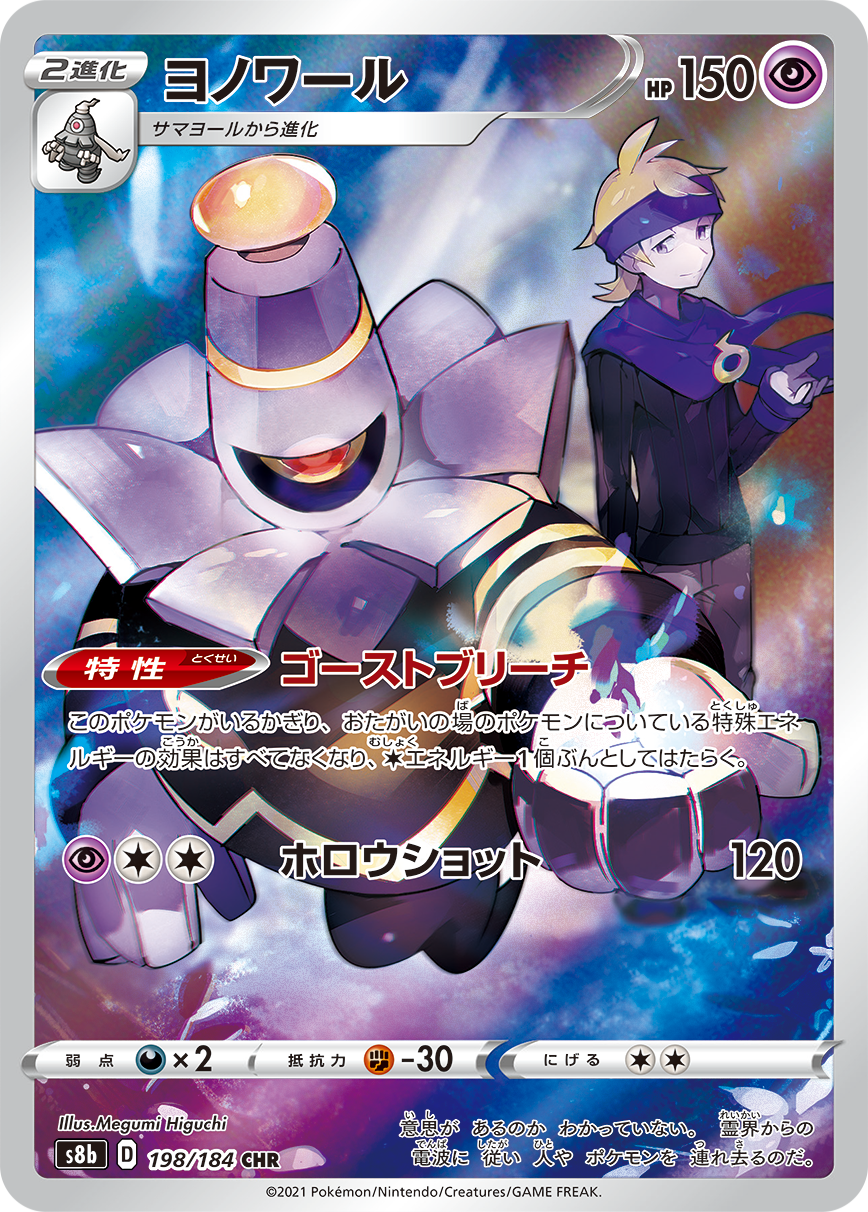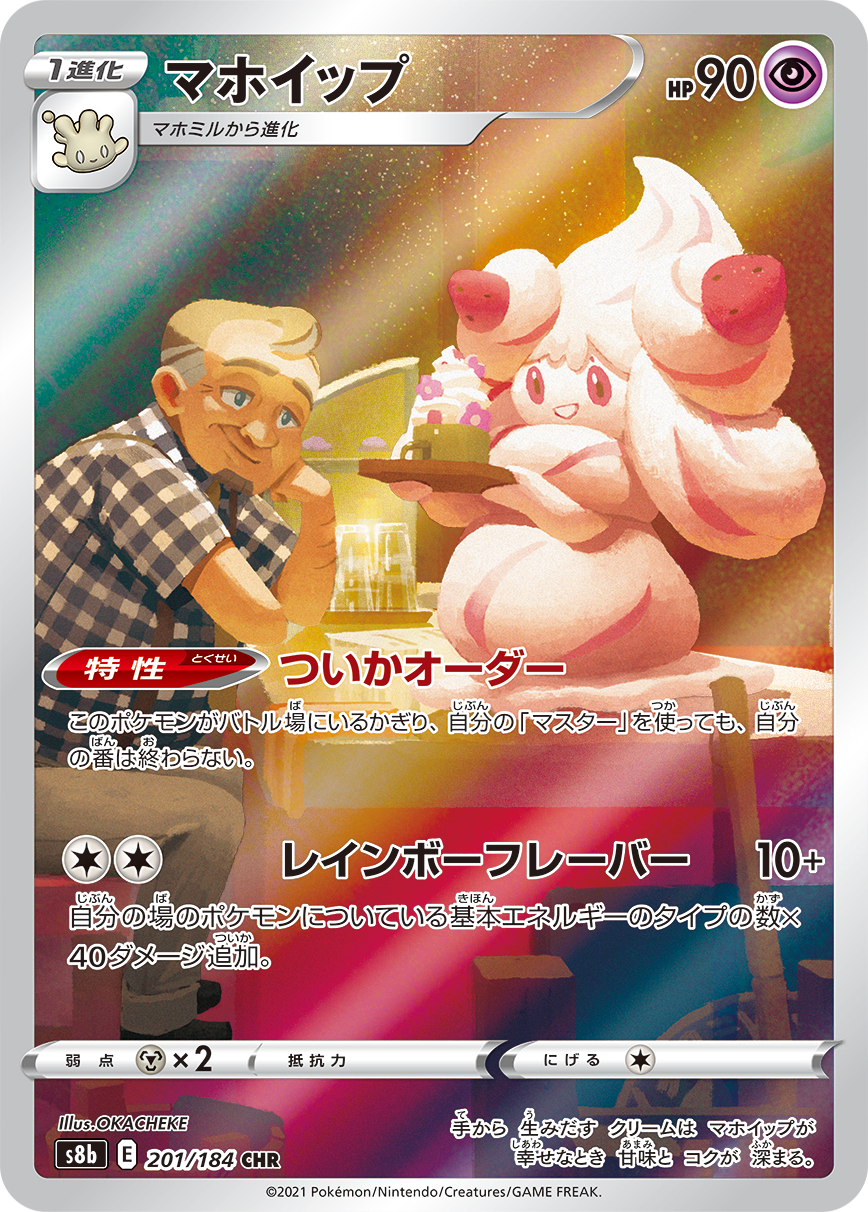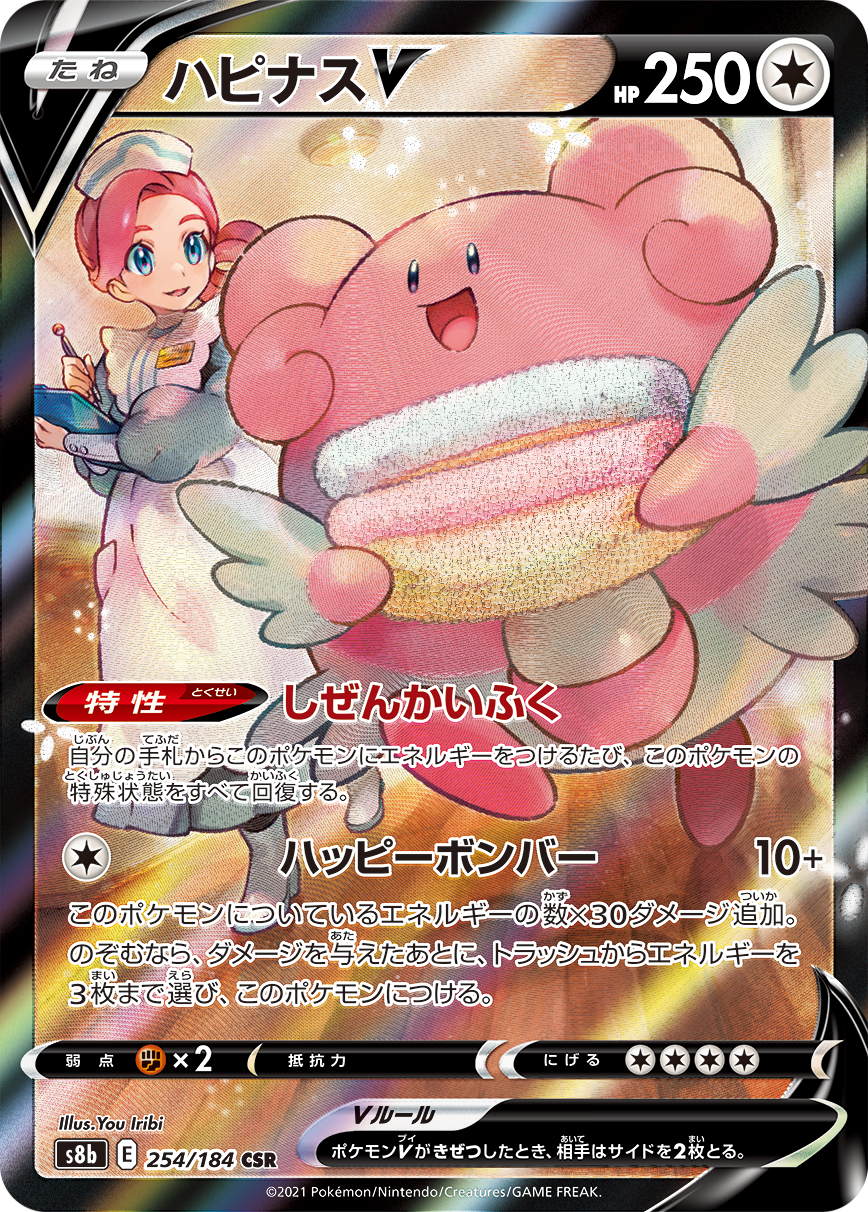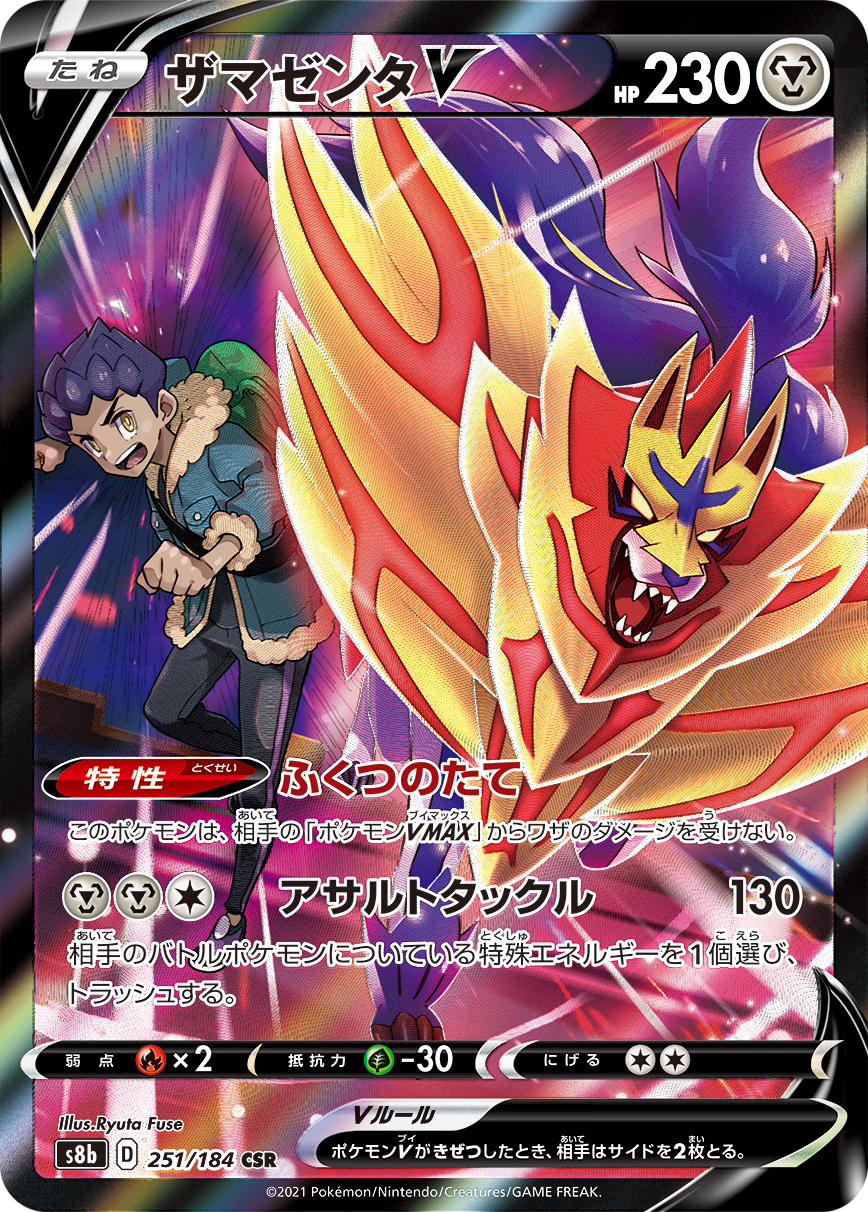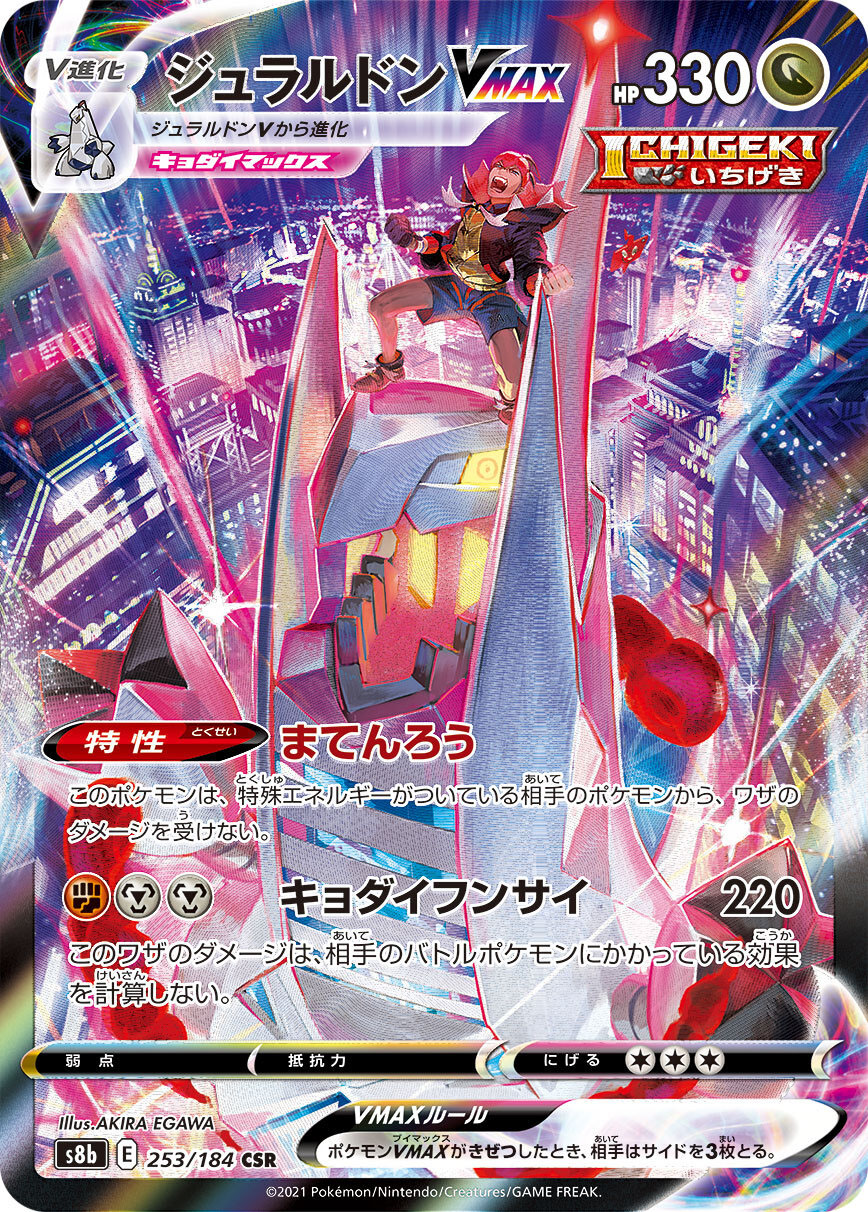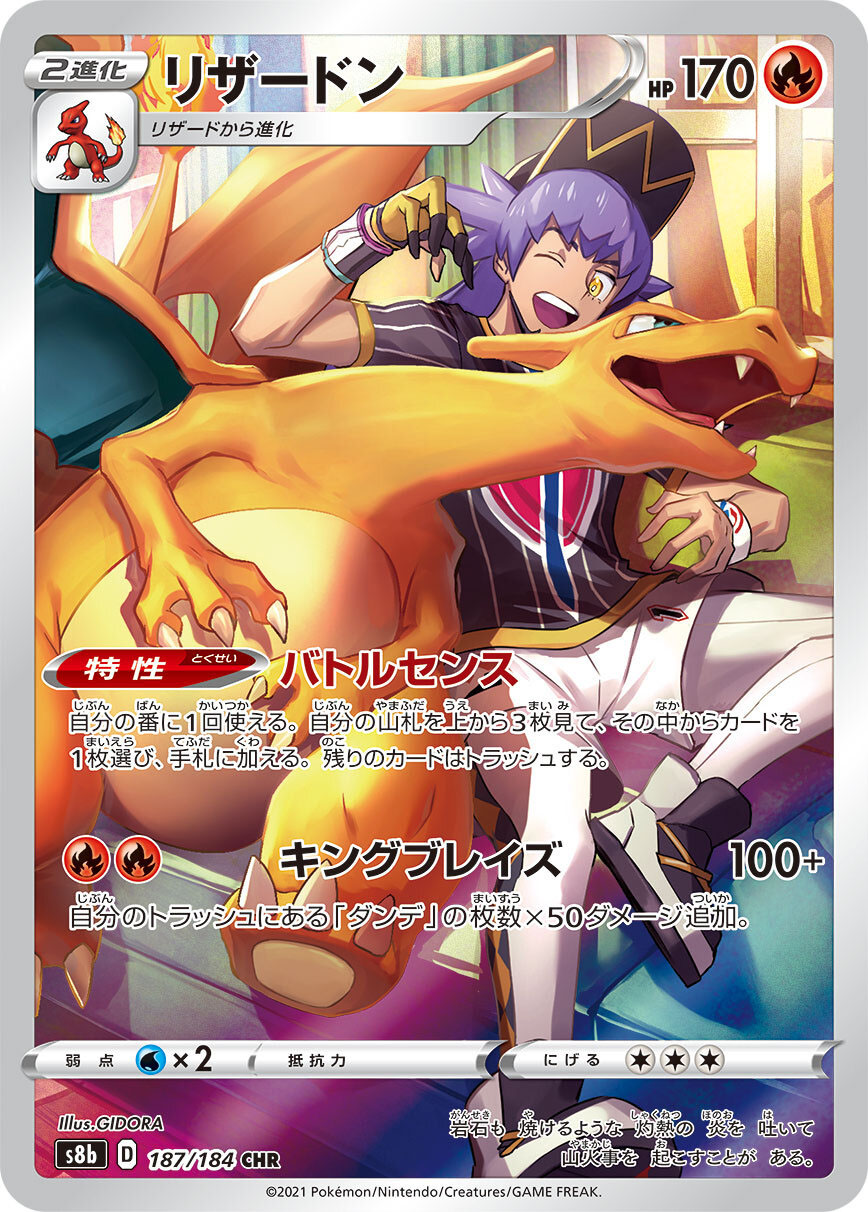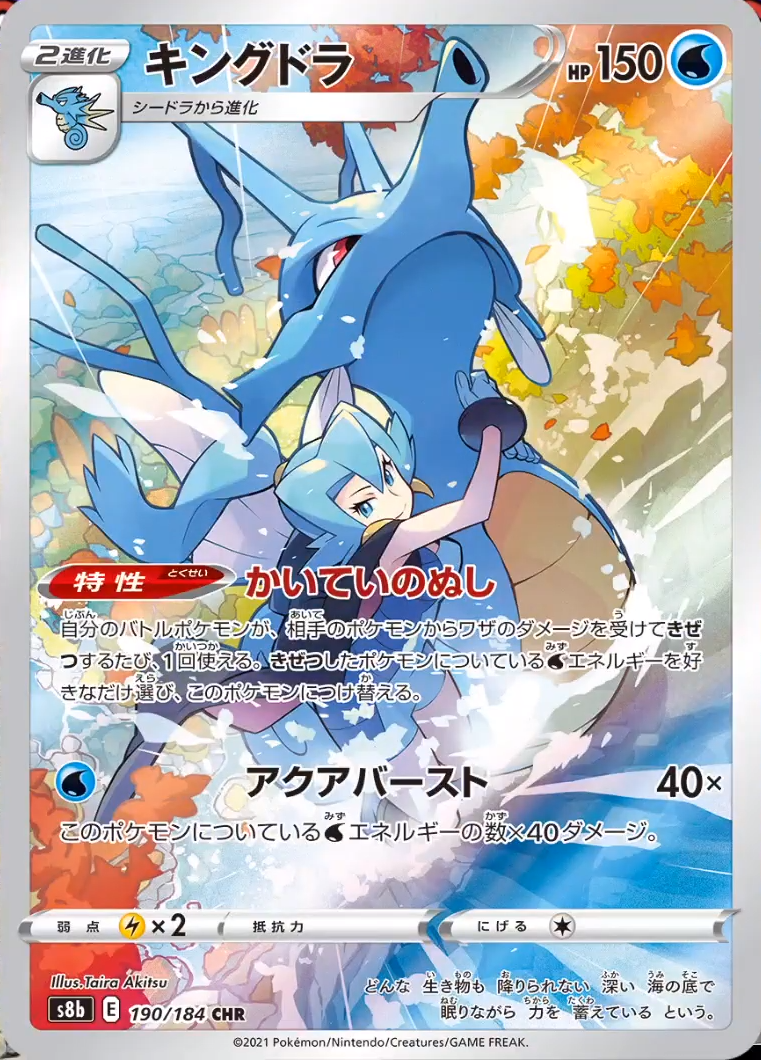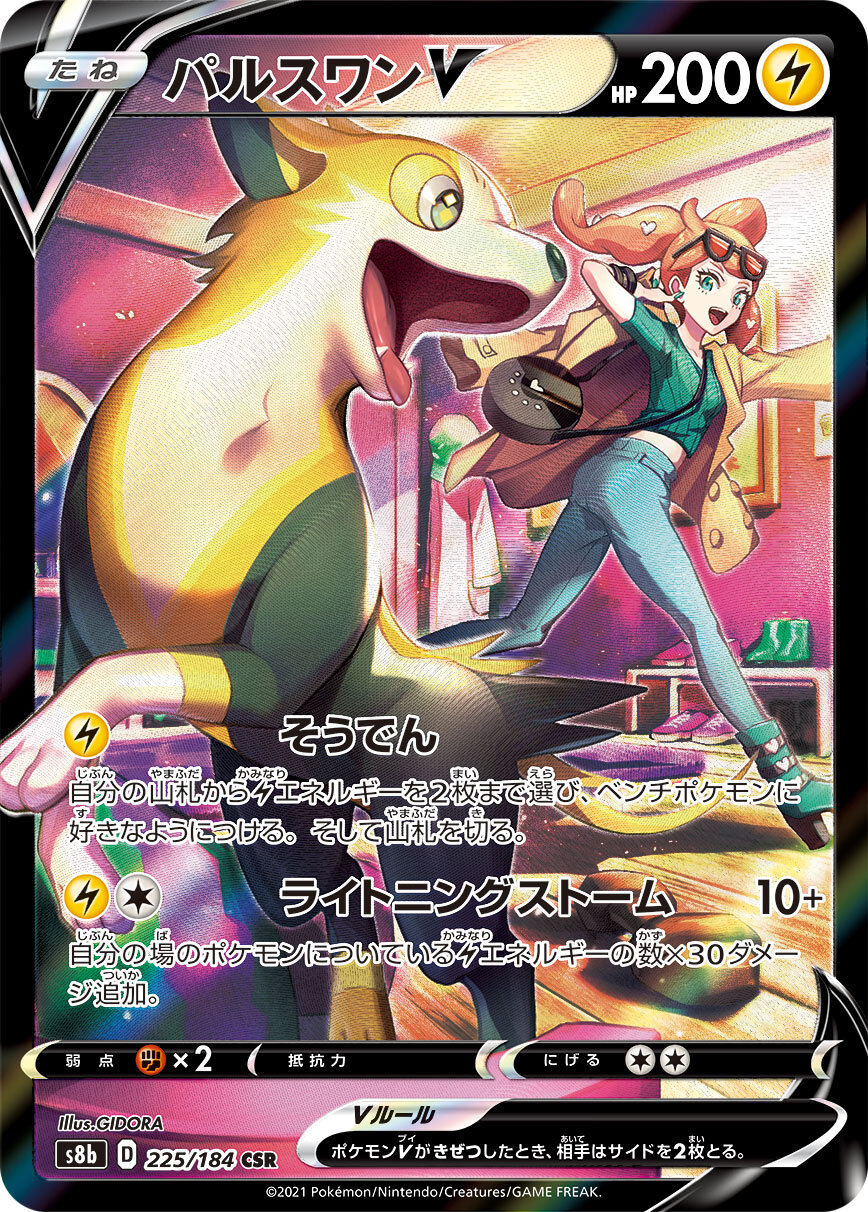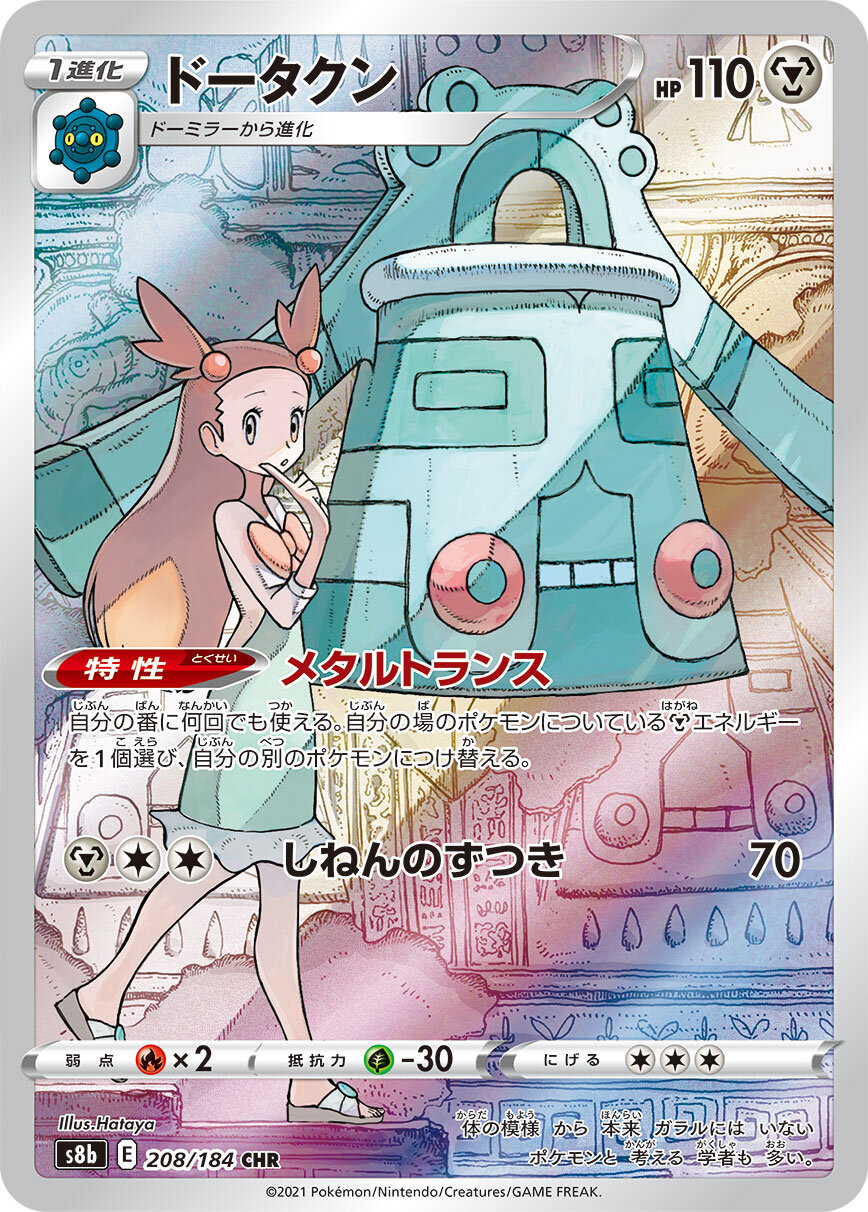 Bron: Pokebeach.com
Conclusie
Nu er al zoveel geweldige Pokemon kaarten zijn onthuld, kun je nog meer verrassingen verwachten naarmate we dichter bij de release van de set komen. Een van de grootste voordelen van de hoes van het boosterpakket is de aanwezigheid van veel trainers erop. We kunnen zelfs trainers van vorige generaties zien, niet zeker wat ze daar doen, misschien zien we deze keer een Galar Friends-auto. De Alola Friends-kaart was een van de beste kaarten van de laatste generatie Pokemon. Een Galar-vriendenkaart zal ongetwijfeld de grootste achtervolgingskaart in de set zijn.
De Engelse versie van VMAX Climax? 
Op 3 november 2021 heeft Pokémon Company uitgebreide informatie gegeven over de mogelijke Engelse versie van Vmax Climax. Namelijk: Pokémon Sword & Shield - Brilliant Stars. Deze set komt hoogstwaarschijnlijk eind Februari 2022 uit.
Meer informatie volgt nog over Brilliant Stars. Volg ons zeker op Instagram of houd onze blogs goed in de gaten voor meer informatie over Pokémon kaarten.
Let op! Wij verkopen deze set nog niet. Mochten we dat wel doen, dan laten we dat in ieder geval weten via onze Instagram of op onze nieuwsbrieven.